Important Notice!
External version with SMS is provided for existing users. This version is only intended for users who know how to use android. All the necessary information is provided in this post for installing it. I won't provide any type of help on how to install it.
What is it?
Recent changes to the Google Developper Policy required that I removed these features from the store version:
Automatic SMS
Access to call log
Don't install the external version with SMS if you only need the basic features that are available in the store version. It does not support automatic updates.
How do I get it?
I will provide a download link in the posts describing the updates.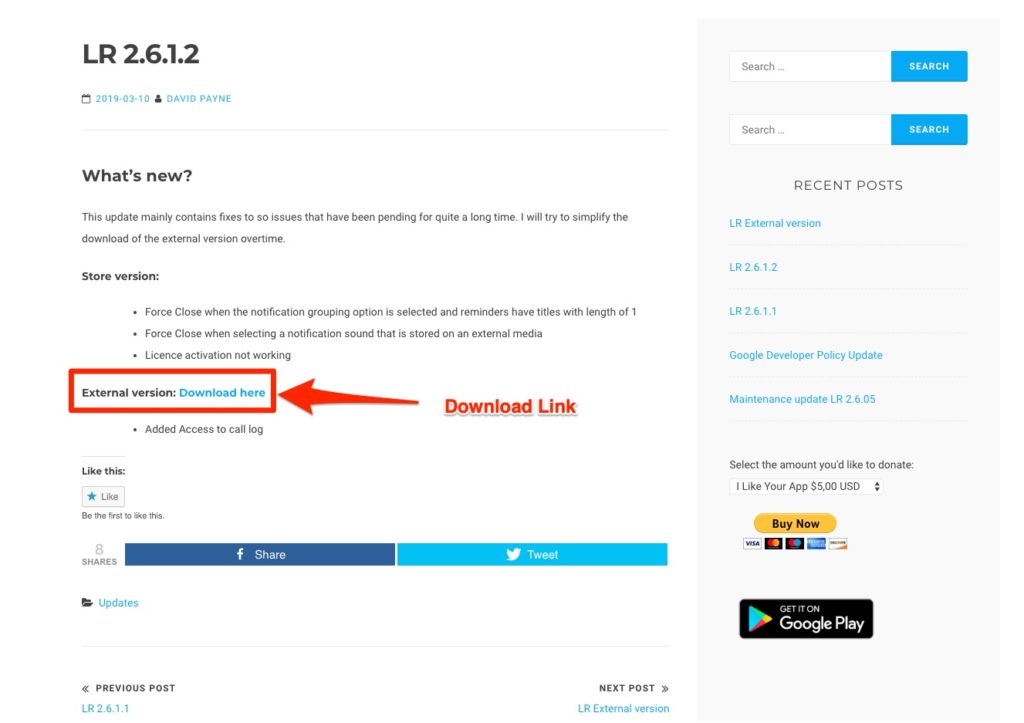 How do I install it?
You must first enable installation applications from external locations in your android settings. This depends on your android version, a Google search will provide a quick answer.
The uninstall the Play Store version from your device.

Remember to backup you reminders first!

Download and install the latest version from the link names External version (https://life-reminders.en.uptodown.com/android)it is available at the bottom of each post about a new version (see image for details)